Build a Better Future for Yourself
Discover Your Options and Transform Your Life by Studying in the UK.
Living in the UK opens the door to a life-changing, world-class education. Study in the UK and give yourself a chance for better job opportunities, new skills development, networking, and access to resources.
Even if your qualifications aren't perfect, you can still apply to a British university and you may receive government student loans to cover the cost of your studies and of your living expenses.
Benefits of Studying in the UK
Universities in the UK are designed to be welcoming and stimulating, helping students to develop both intellectually and personally.
Apart from high-quality education, international students at British universities engage in many additional activities, making study in the UK a well-rounded and enriching experience.
The UK's welcoming student community is open-minded, friendly, and loves to connect, creating lasting memories and meaningful relationships.
Better Jobs

Studies in the UK can lead to top positions and higher pay.

Expert skills

Become skilled in your field and valuable to employers.

Teamwork & Communication

Work well with others and share ideas effectively.

Think & Solve Problems

Learn to think on your own and find great solutions.

Flexibility & Confidence

Get better at dealing with new situations and changes.

Resources & Support

Access helpful tools and assistance when needed.
Start with less-than-perfect qualifications
UK universities welcome students with different qualifications, making studying in the UK accessible.
Many of them offer pre-study programs, such as 'Year Zero' or 'Pre-Masters' to improve your English language and study skills.
The goal is to help you get started, gain confidence, improve over time and achieve great results.
Check if you qualify
UK University Application Tools:
Begin your journey to study in the UK with our simple-to-use tools and assistance, at every step of your application.
Can-I-Apply
Check which level of studies, university and financial support you can apply for.
QuickApply
Easily apply to Foundation Year (Zero) with less-than-perfect qualifications.
UCAS Apply
Tools simplifying standard applications for Undergraduate studies in the UK
MasterApply
Speed up and manage Master's applications by sending 1 form to 5 universities.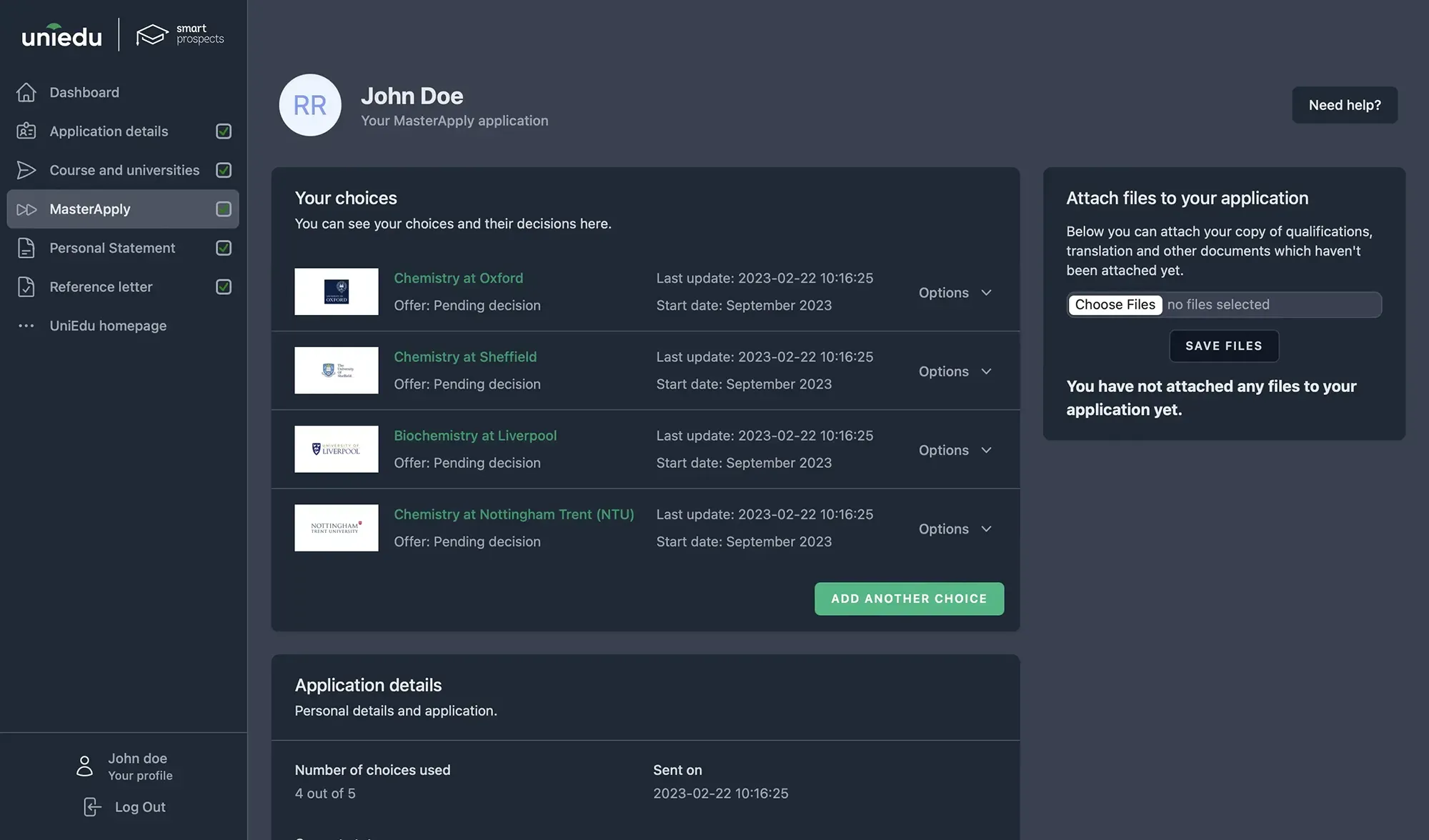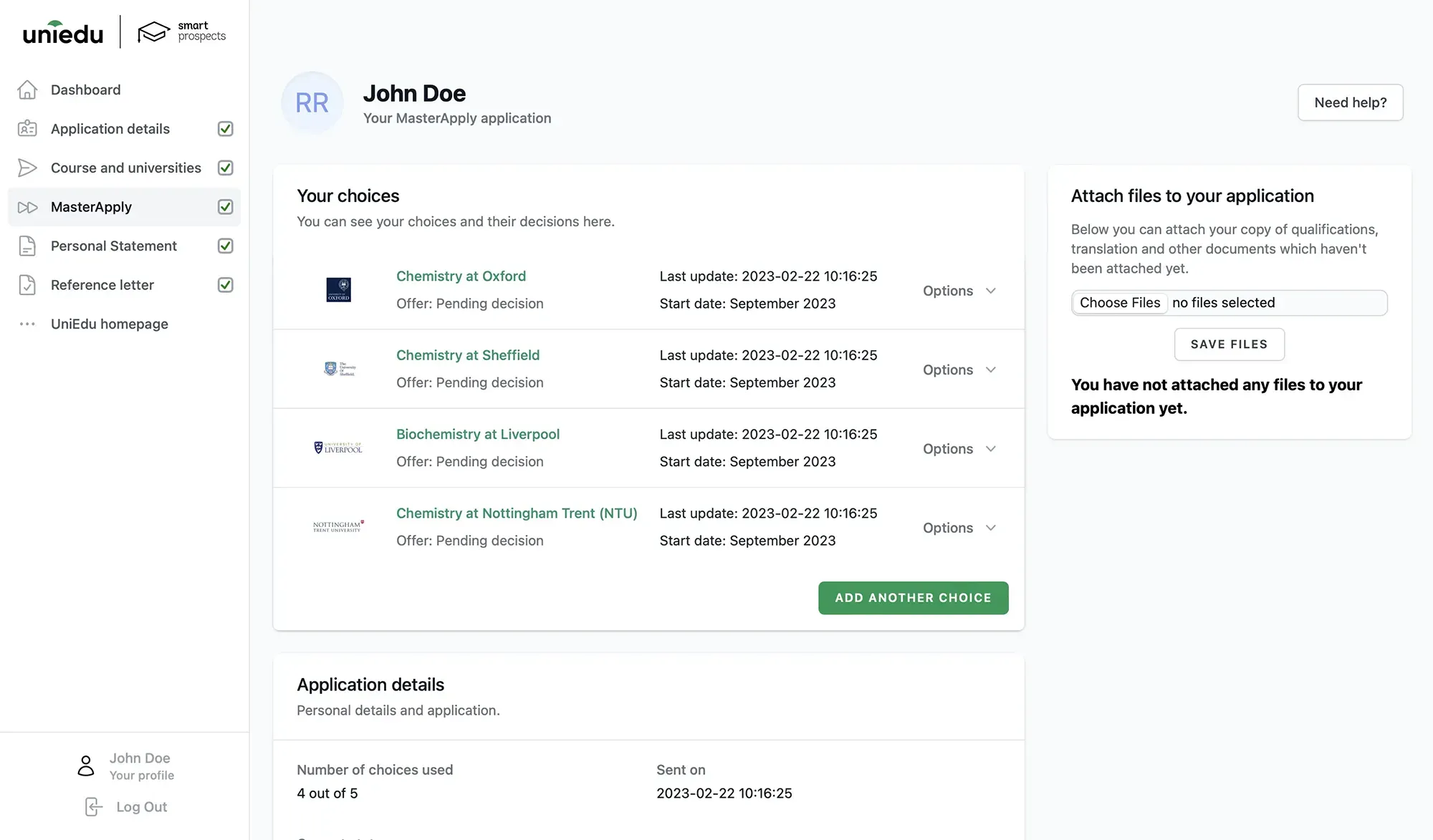 Start Your UK Study Journey Today
Take the first step towards your studies in the UK with a quick and simple registration.
Get instant access to our tools and application portal. Get reminders and support at every step.
How Can UniEdu Help You?
UniEdu supports you throughout your entire UK study application journey.
From pre-application to post-admission, our services are completely free with no contracts or hidden fees.
Available support include:
Application portal access;

Strategic educational advice;

University and course selection assistance

Application forms guidance

Personal Statement and References

Study financing and visa application

Instant Messenger support

Deadlines and application reminders

CV review and more.
Testimonials
We have worked with thousands of amazing people